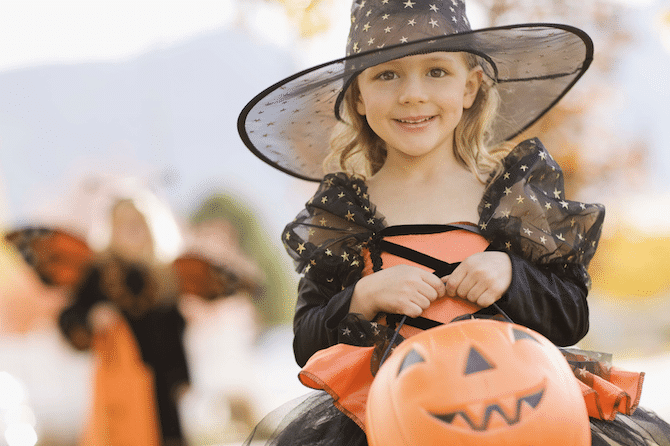 It's nearly Halloween and we can't wait to do some trick or treating in the Grapevine community! Although Halloween can be fun and games, trick or treating is sometimes serious business! Make sure your kids are safe in our Grapevine community this Halloween with our top trick or treat safety tips.
Make Sure You're Visible
While Halloween may be the only time we can get away with dressing in dark and super scary costumes, you still want to make sure you and your child can still be seen. More often than not, vehicles will not be able to see you at night if you are dressed in all black. To make sure you're visible, add reflective tape to your child's costume and bring a flashlight. Let's make this the safest Halloween yet!
Check The Candy! 
You should ALWAYS check your child's candy, no matter where they received it from. Always be safe than sorry! It's super quick and easy, and if you find anything that doesn't appear to be candy, call the police or throw it away immediately!
Plan Your Route and Carry Cell Phones
Whether you're extremely familiar with the Grapevine community or not, make sure you always plan your route and carry cell phones. There are too many monsters and ghosts running away and the possibility of losing each other is high! Regardless of where you're trick or treating, it's best to plan your route.
Have you got your Halloween costume and decorations sorted yet? Visit Spirit Halloween at Grapevine Towne Center and get prepared:
NEQ SH-114 W & William D Tate Avenue
Grapevine, TX
76051
(866) 586-0155
Photo Source: [89793514] Thinkstock