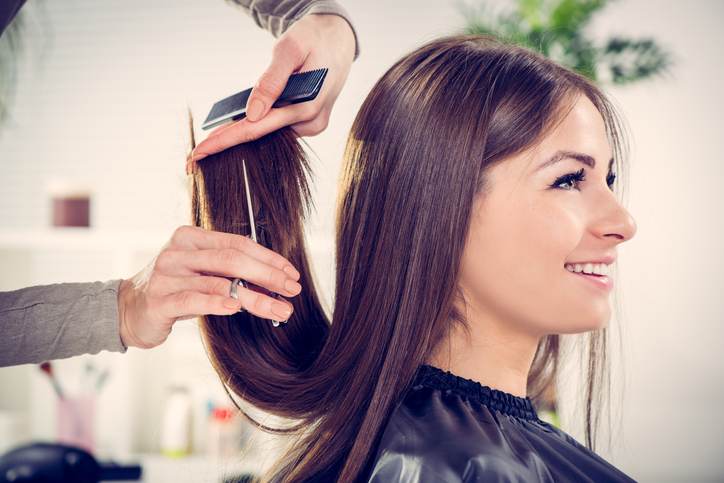 Getting a new look is one of the best feelings ever. Ava Salon Suites & Spa understands that and works to give that feeling to every one of their clients. When wanting to add some flair to your style, you can also pamper yourself to other services as well. Ava Salon Suites & Spa in Grapevine is your one-stop shop for looking and feeling fabulous at Grapevine Towne Center!
Hair Salon in Grapevine 
You should get the look you've been trying for from an experienced hair care professional. Staying up to date with the latest trends and styles from Ava Salon Suites & Spa in Grapevine is the most reliable way to keep your look looking great. Our licensed, experienced beauty care professionals have the dedication, training, and inspiration to upgrade your current look into a brand new one.
Hair Styling  
There are a lot of new trending hairstyles for this season, and trending hair accessories as well. Ava Salon Suites & Spa knows how to style them and can help you pick which one is best for your hair. Whatever you want for your look, Grapevine Towne Center can help you get to the place you need to be.
Waxing  
From bikini, lips, legs or eyebrows a professional wax job can help you feel beautiful in no time! A comfortable experience that will give you a refreshed feel and added confidence as well! A reputable hair salon like Ava Salon Suites & Spa does just as well at removing hair as it does repairing it.
Facials  
A deep cleansing facial treatment will help your skin feel refreshed in no time. Not only will it give you that refreshing glow, but it can also be successful in improving acne, opening pores and improving blood flow. Just another way to feel more like your true self with Ava Salon Suites & Spa in Grapevine Towne Center.
Nails
To finish off the new you, you should add that extra dazzle with a fresh manicure, or the full experience of a mani-pedi! Choosing a fall polish to accentuate that new hair color is a relaxing way to not only brand new but to also give that new fall hairstyle a little zing!
No matter what you need, Ava Salon Suites & Spa in Grapevine is here to give you the ultimate Grapevine Towne Center experience. Give them a call at (469)-516-8455 to learn more about Ava Salon Suites & Spa 's services. Find more ways to feel more confident by taking a look at our directory today!
Grapevine Towne Center is offered by Weitzman. Weitzman is one of the leading commercial real estate companies in North Texas. Weitzman offers a full range of Commercial Real Estate services including Project Representation, Tenant Representation and Investment Sales and, is also a leading Asset Management and Development Services Commercial Real Estate firm.
Photo from Getty Images: #485953478