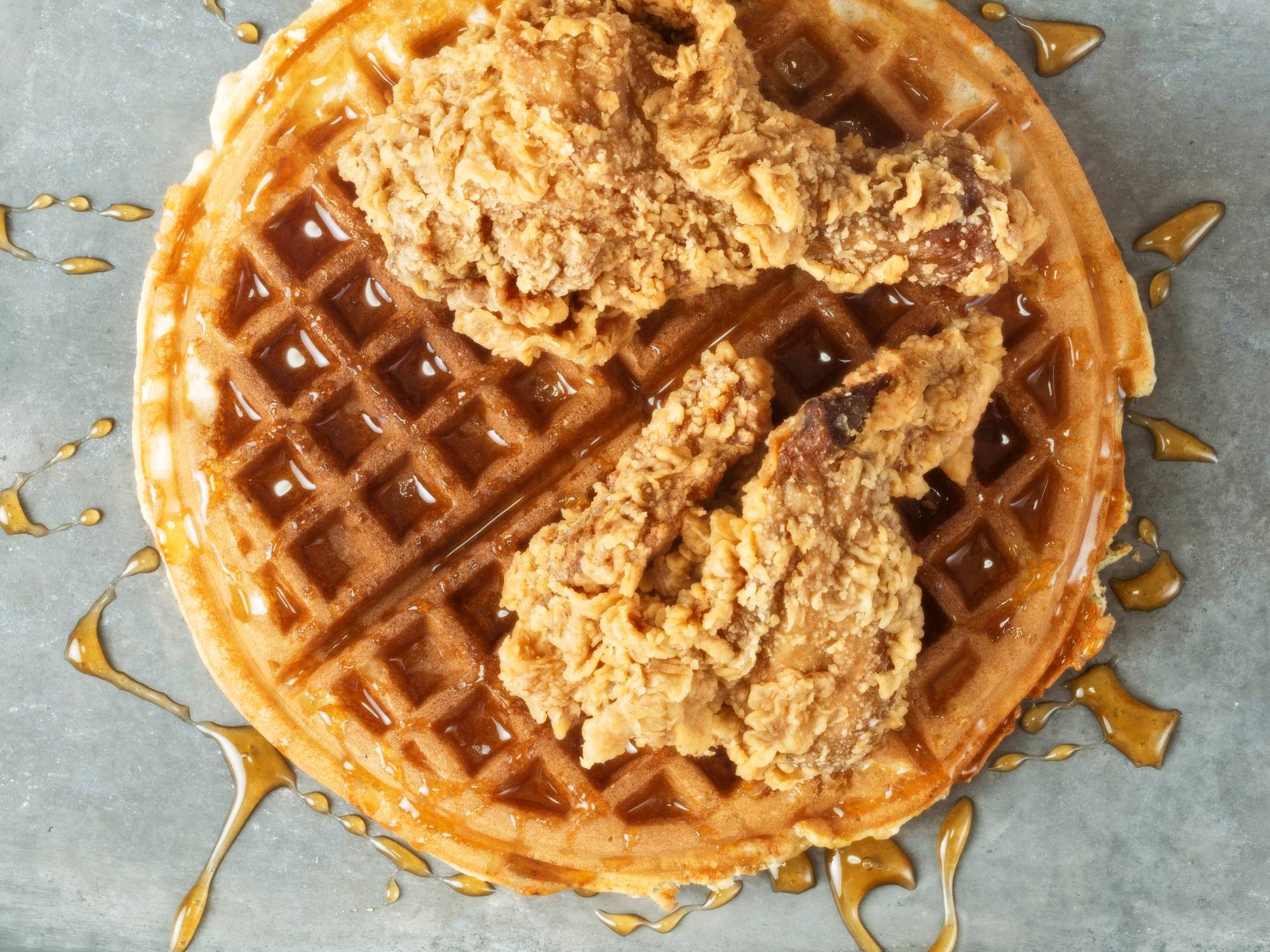 For food enthusiasts and those with an adventurous palate, a visit to Lo-Lo's Chicken & Waffles at Grapevine Towne Center in Grapevine is an absolute must. This iconic eatery is known for its delectable and soul-satisfying combination of fried chicken and fluffy waffles, creating a unique culinary experience that will leave you craving more. Stop by today to discover Lo-Lo's Chicken & Waffles at Grapevine Towne Center:
An Irresistible Fusion of Flavors
Lo-Lo's Chicken & Waffles is the epitome of comfort food done right. The harmonious blend of crispy fried chicken with the sweetness of perfectly crafted waffles creates a mouthwatering symphony of flavors. Each bite takes you on a journey of taste sensations that will leave you captivated.
What are the signature dishes at Lo-Lo's Chicken & Waffles in Grapevine?
At Lo-Lo's several signature dishes stand out for their exceptional taste and creativity. The classic "Lo-Lo's Chicken & Waffles" is a top pick. They feature golden-brown fried chicken served atop a fluffy waffle with a drizzle of maple syrup. For a twist on tradition, try the "Red Velvet Waffle," a delightful and visually stunning creation that will delight both your eyes and taste buds.
A Unique Culinary Experience
Beyond the extraordinary flavors, dining at Lo-Lo's in Grapevine offers a unique and memorable experience. The warm and inviting ambiance, coupled with friendly service, creates the perfect setting for enjoying a soulful meal with friends and family. Whether it's a weekend brunch or a mid-week treat, every visit to Lo-Lo's is an occasion to savor.
Indulge Your Cravings Today
If you find yourself yearning for a comforting and satisfying meal, Lo-Lo's in Grapevine is the place to be. Let the delightful fusion of flavors and the friendly atmosphere transport you to a food lover's paradise. Experience the culinary sensation that has captured the hearts and taste buds of many. Indulge your cravings at Lo-Lo's today.
Delight in the unique culinary experience that Lo-Lo's offers at Grapevine Towne Center. From the irresistible combination of fried chicken and waffles to the signature dishes that tantalize your taste buds, every aspect of the dining experience will leave you with a smile. Treat yourself to a memorable meal that blends comfort and creativity in the most delicious way possible. Visit Lo-Lo's in Grapevine and embark on a gastronomic journey that will awaken your senses and warm your soul. Looking to discover more in Grapevine? Check out our directory today!
Grapevine Towne Center is offered by Weitzman. Weitzman is one of the leading Retail Real Estate companies in North Texas. Weitzman offers a full range of Retail Real Estate services including Project Representation, Tenant Representation, and Investment Sales, and, is also a leading Asset Management and Development Services Retail Real Estate firm.
Photo Sourced from Getty Images: #1082589712